Another Trip!
Posted on in Transatlantic Cruise and Europe • 177 words • 1 minute read
Hi everyone, in just a few days (starting on April 30th) Basher Academy will be going on another long field trip in which we will be seeing many of the things that we are learning about in World History.
We will be going on a trans-Atlantic cruise to Europe. While in Europe we will be going to many different countries and seeing many interesting things from Portugal to Greece, Rome to Dubrovnik in Croatia, Athens to Corinth. All of these places we will be seeing history right before our eyes. Just going to Rome is a journey through history but going to Athens, Corinth, Barcelona, and other cities will give us a taste of the cultures of many different countries.
If you want a list of all the places that we will be going please click here.
Here is a map of where we are going: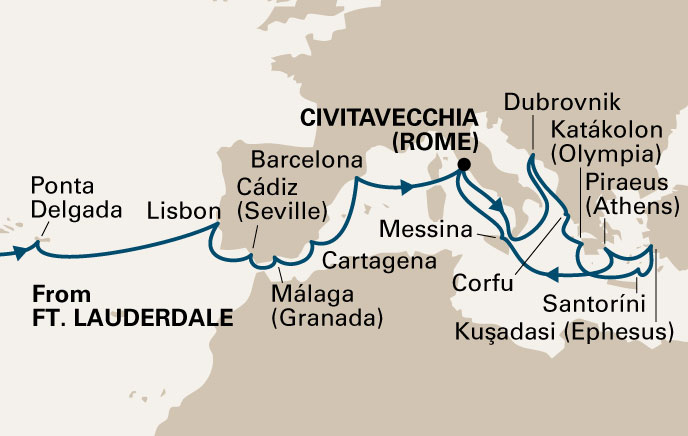 I will be making posts on this blog every day. We will have sporadic internet access and so you might go a few days without a post from us.
Sumner Evans